The bank will examine a 2013 transaction between the banker, Rosemary Vrablic, and a company part-owned by Jared Kushner.
Poorer, hotter parts of the world will struggle to adapt to unbearable conditions, research finds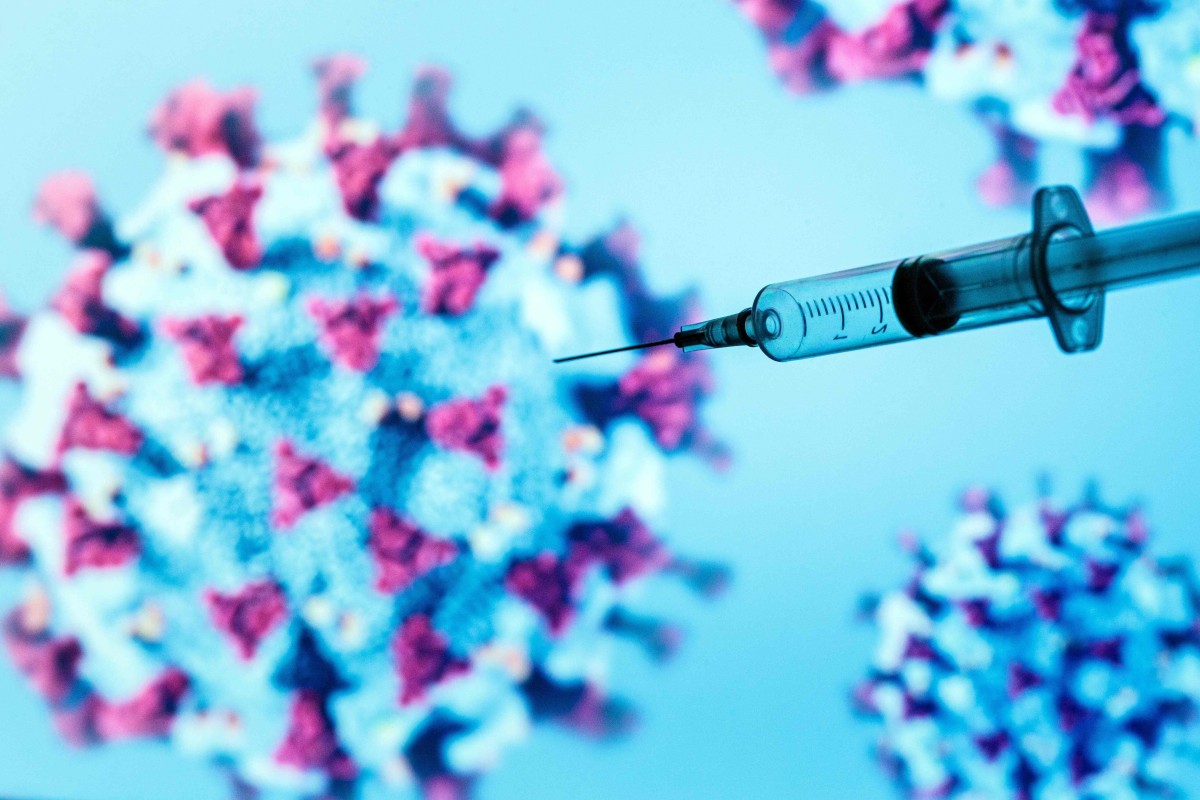 China's diplomats say vaccines developed in China will be a "global public good". Photo: AFP
Beijing is offering loans and priority access to developing countries for vaccinations as they move to large-scale trials
As richer nations scramble for early doses manufacturing constraints likely to cause shortages for years
China's so-called Wolf Warrior diplomats have been in the spotlight this year as Beijing barked back at critics who blamed it for the Covid-19 outbreak. But that narrative may be about to shift as China positions itself as a global leader to fight the disease, saying it will offer loans and priority access for vaccines it is developing.
Vaccines being developed in China are among front-runners in the hunt for safe and effective immunisations to counter the pandemic. China's diplomats are saying, if successful, the vaccines will be a "global public good", a pledge made by President Xi Jinping at a meeting of the World Health Organisation's governing body in May.
The assurances come as multiple vaccines worldwide move into large-scale late-phase trials, a step away from potential approval. However, supply shortages for any approved products are likely to persist for months or even years due to manufacturing constraints....
'Robust immune responses' found in Covid-19 vaccine clinical trials point to 2021 release
That has seen richer countries, including the United States, Britain, and Japan, cut deals with pharmaceutical developers for early doses for their own citizens.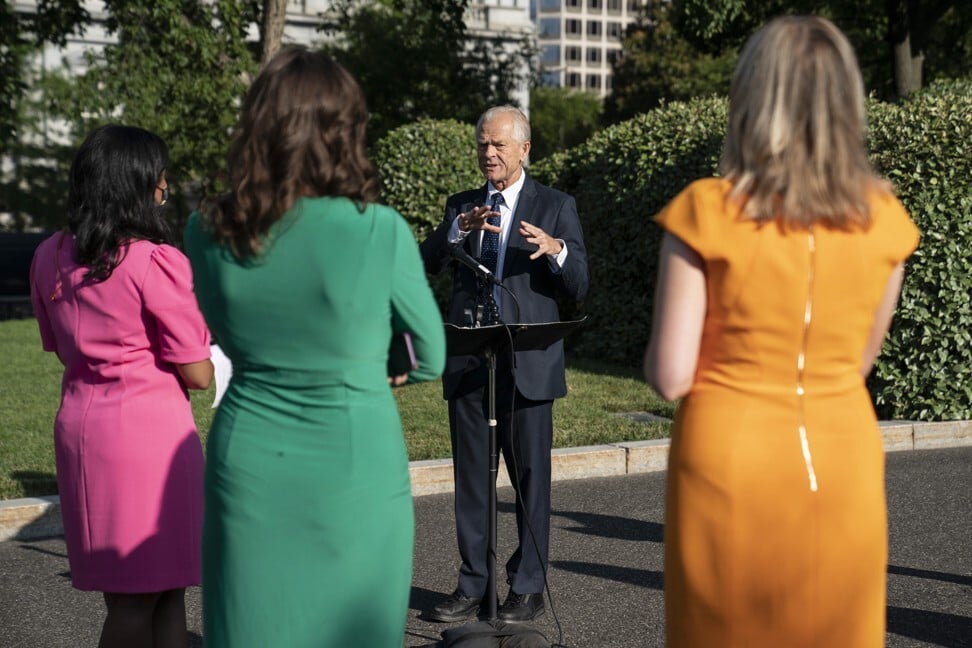 White House trade adviser Peter Navarro answers media questions on July 29. Navarro is among those in Trump's inner circle touting hydroxychloroquine as a treatment for the coronavirus, even though the Food and Drug Administration has determined that it is unlikely to be effective. Photo EPA-EFE
His retweeting of dubious claims about an unproven Covid-19 treatment was no miscalculation. It fits his pattern of undermining US institutions for personal gain, and his priority now is to win re-election at all costs
"This president led on the development of remdesivir," White House Press Secretary Kayleigh McEnany told reporters on July 31. And nary a mention of hydroxychloroquine.
In the months of distraction and misinformation from the White House about all aspects of the pandemic since Donald Trump banished respected health authorities like Dr Anthony Fauci, this one was a shocker.
To Trump and his supporters, hydroxychloroquine was our way out of a pandemic that has now killed more than 150,000 Americans, to the stubborn exclusion of everything else that health authorities have been pleading for, including face masks and social distancing.
Trump, his son Donald Jnr, and many others within the president's hardcore base, apparently preferred the solutions on offer by Stella Immanuel, a registered doctor in Texas who insists, among other dubious claims, that hydroxychloroquine is a Covid-19 cure.
Earlier in the week, Trump retweeted a video of Immanuel – who is stridently anti-LGBTQ and occasionally spouts odd ideas such as the negative health implications of having dream sex with demons – speaking to the media as part of a group called America's Frontline Doctors, all sporting lab coats, on the steps of the US Supreme Court....
President says US has done 'as well as any nation' as country passes 4.7m cases, more than a quarter of global total
The US president has defended his public health expert Deborah Birx after she drew criticism from House speaker Nancy Pelosi and from his own earlier tweet, labelling her assessment of Covid-19's spread as 'pathetic'. Pelosi targeted Birx, saying Trump spread coronavirus misinformation and Birx was his appointee.