Ten companies that allegedly polluted air and water will not be required to pay penalties they agreed to before 1 June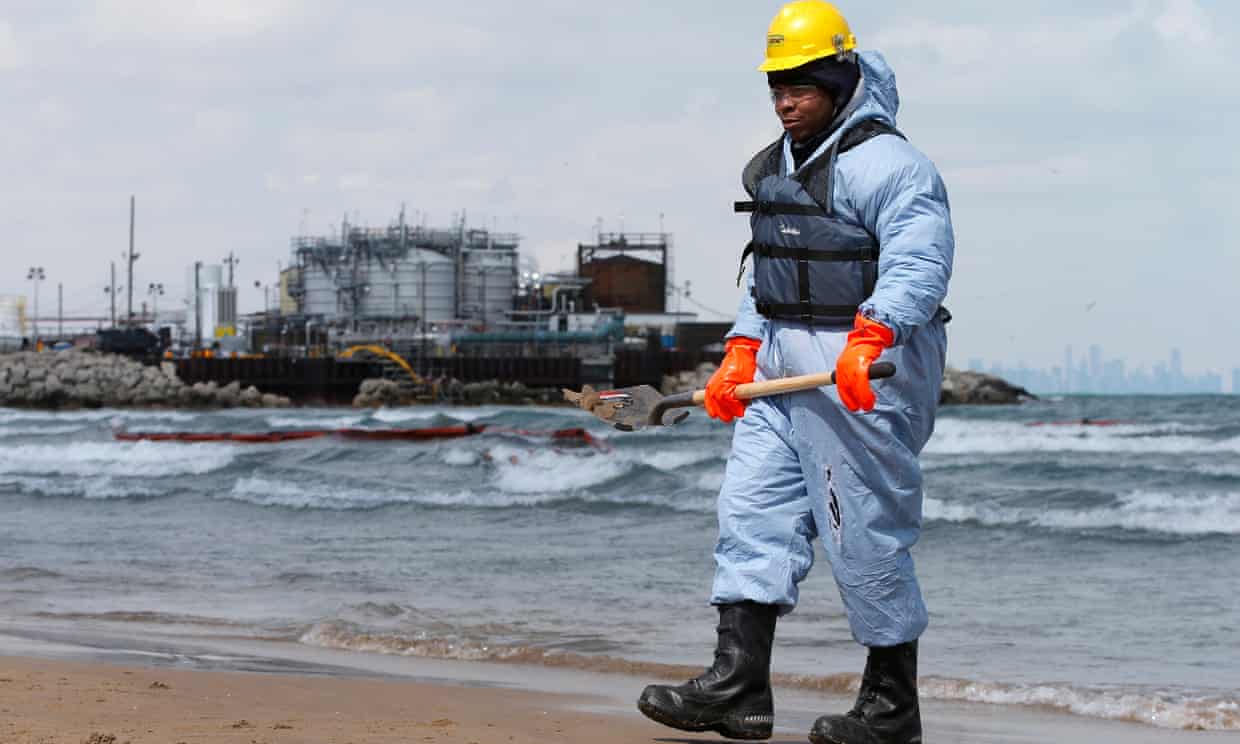 The oil and gas company BP said it paid the $8m penalty it agreed to for alleged air pollution problems at an oil refinery in Whiting, Indiana, on the shore of Lake Michigan. Photograph: Jim Young/Reuters
Ten corporations that agreed to a total of $56m in civil penalties for allegedly breaking environmental laws are not being required to make payments under a pause granted by the US government during the Covid-19 pandemic.
The companies polluted air and water, including in communities already vulnerable to toxic pollution like East Chicago, Indiana, according to legal proceedings.
They signed settlements with the government agreeing to pay fines without admitting liability but the justice department last month advised most of the companies of extensions in letters which were obtained by the government watchdog group Accountable.US via public records requests....
From PPE failures to care home tragedies, this crisis has exposed the pernicious role of corporate power in public policy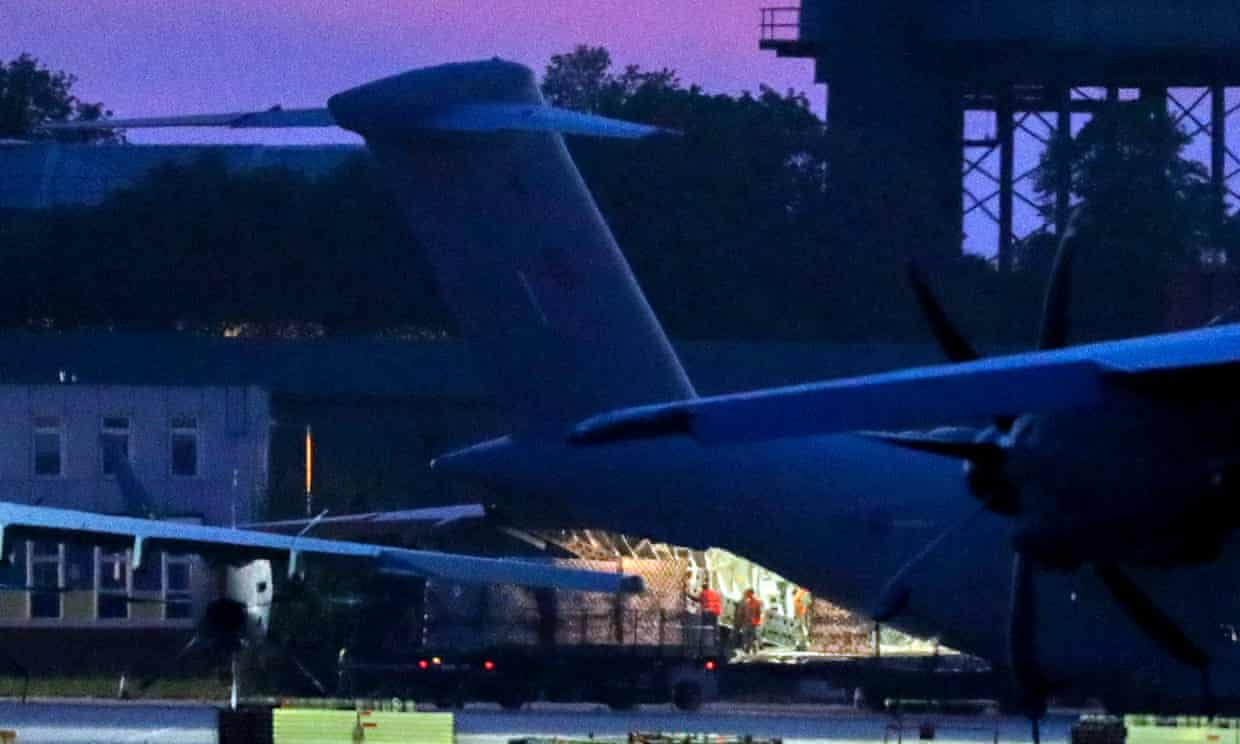 'Private monopolies have either failed to meet their contracts, or have provided defective gear to the entire NHS, like the planeload of useless surgical gowns that had to be recalled.' PPE from Turkey arrives in an RAF plane at Brize Norton in Oxfordshire. Photograph: Steve Parsons/PA
A
mid the smog of
lies and contradictions
, there is one question we should never stop asking: why has the government of the United Kingdom so spectacularly failed to defend people's lives? Why has "this fortress built by Nature for herself against infection", as Shakespeare described our islands, succumbed to a greater extent than any other European nation to a foreseeable and containable pandemic?
Part of the answer is that the government knowingly and deliberately stood down crucial parts of its emergency response system. Another part is that, when it did at last seek to mobilise the system, crucial bits of the machine immediately fell off. There is a consistent reason for the multiple, systemic failures the pandemic has exposed: the intrusion of corporate power into public policy. Privatisation, commercialisation, outsourcing and offshoring have severely compromised the UK's ability to respond to a crisis.
Take, for example, the lethal failures to provide protective clothing, masks and other equipment (PPE) to health workers. A report by the campaigning group We Own It seeks to explain why so many doctors, nurses and other hospital workers have died unnecessarily of Covid-19. It describes a system built around the needs not of health workers or patients, but of corporations and commercial contracts: a system that could scarcely be better designed for failure.
Four layers of commercial contractors, each rich with opportunities for profit-making, stand between doctors and nurses and the equipment they need. These layers are then fragmented into 11 tottering, uncoordinated supply chains, creating an almost perfect formula for chaos. Among the many weak links in these chains are consultancy companies like Deloitte, whose farcical attempts to procure emergency supplies of PPE have been fiercely criticised by both manufacturers and health workers....
Exclusively compiled data from the Hadley Centre's supercomputer shows alarming climate trajectory
...."The climate now is completely different from what we had 30 years ago. It is completely outside the bounds of possibility in natural variation," said Peter Stott, a professor and expert on climate attribution science at the centre.
In the Hadley Centre's early projections, he said, scientists forecast 0.5C of warming in the UK between 1990 and 2020 as a result of emissions from oil, gas and coal: "We got it spot on."
With new heat records being broken with increasing frequency, he said global temperatures were now above any level in the Met Office measurements since 1850, or indirectly calculated through tree rings going back thousands of years. Carbon dioxide concentrations in the atmosphere are also higher than anything seen in million-year-old ice cores. "We are seeing an unprecedented climate," Stott said. "The human fingerprint is everywhere."...
President rails against decision after his tweets on mail-in voting are marked with message: 'Get the facts'
Julia Carrie Wong in San Francisco and Sam Levine in New York
|
The Guardian
| 20.05.27
SOURCE: AL JAZEERA AND NEWS AGENCIES
|
AL JAZEERA
| 20.05.27