By keeping an outdated fine particle air pollution standard, the EPA is enabling pollution that causes premature death..
Fine particle air pollution is deadly — Fine particles, known as PM2.5 because they measure 2.5 microns or less in diameter, can penetrate deeply into the lungs and bloodstream. EPA staff scientists have reaffirmed that daily and annual exposure to PM2.5 causes premature death and a variety of illnesses.
Scientists have known this for decades, but since the national standard was last revised in 2012, new studies have strengthened these findings. They include an epidemiologic study with the largest ever number of subjects and several that include PM2.5 concentrations well below the current standard.
EPA's scientific staff estimates, based on multiple epidemiologic studies, that currently, an average of 13,500 to 51,300 people die prematurely each year from breathing fine particles. Although these numbers are uncertain, the likelihood of thousands of deaths per year would typically spur regulators to tighten existing standards. However, EPA's current political leadership disagrees.
H. CHRISTOPHER FREY
|
INVERSE
| 20.07.06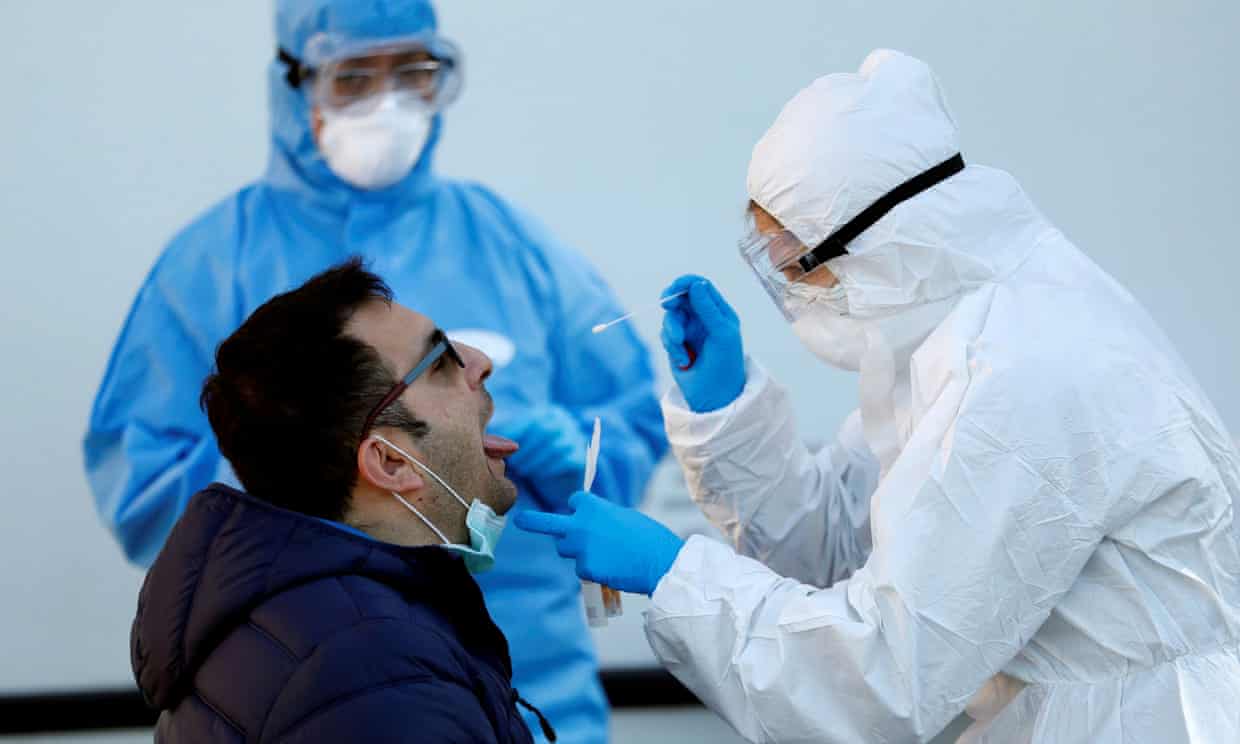 'It's important to keep in mind how little we truly know about this vastly complicated disease.' Photograph: Yara Nardi/Reuters
Otherwise healthy people who thought they recovered from coronavirus are reporting persistent and strange symptoms - including strokes
Teresa Bradley, 60, and her husband, Marvin Bradley, 61, both had Covid-19 earlier this year. Credit: Elaine Cromie for The New York Times
....Racial disparities in who contracts the virus have played out in big cities like Milwaukee and New York, but also in smaller metropolitan areas like Grand Rapids, Mich., where the Bradleys live. Those inequities became painfully apparent when Ms. Bradley, who is Black, was wheeled through the emergency room.
"Everybody in there was African-American," she said. "Everybody was."
Early numbers had shown that Black and Latino people were being harmed by the virus at higher rates. But the new federal data — made available after The New York Times sued the Centers for Disease Control and Prevention — reveals a clearer and more complete picture: Black and Latino people have been disproportionately affected by the coronavirus in a widespread manner that spans the country, throughout hundreds of counties in urban, suburban and rural areas, and across all age groups....
By Richard A. Oppel Jr., Robert Gebeloff, K.K. Rebecca Lai, Will Wright and Mitch Smith
|
The New York Times
| 20.07.06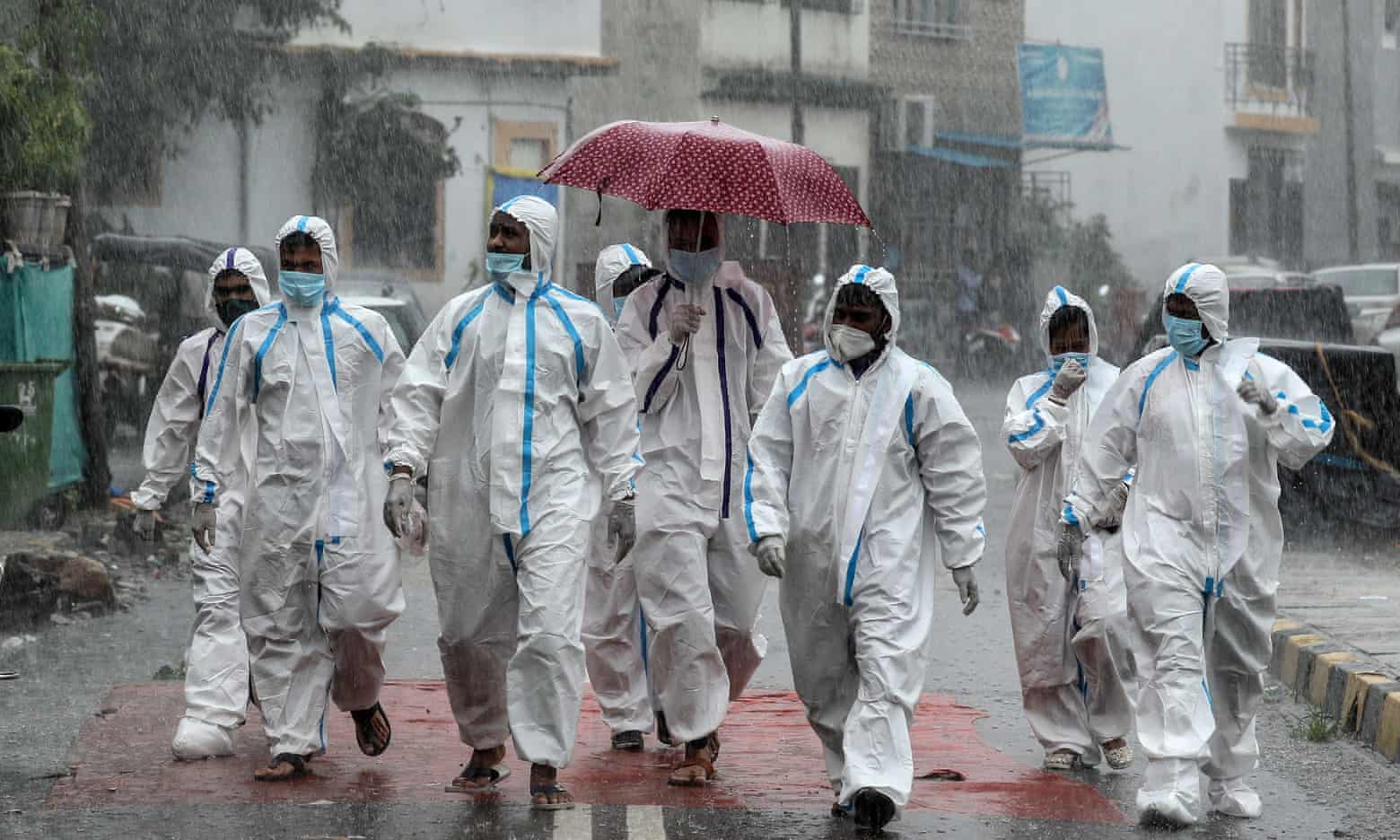 Indian health workers wearing personal protective equipment arrive in coronavirus 'containment zones' during heavy rains in Mumbai, India, 5 July 2020. Photograph: Divyakant Solanki/EPA
Lucy Campbell (now); Damien Gayle and Helen Sullivan (earlier)
|
The Guardian
| 20.07.06
William Perry Pendley, Trump's nominee to lead the Bureau of Land Management, has ties to anti-environment and anti-government forces
African elephants that need to be protected. Credit: BEVERLY JOUBERT
Since COVID-19 reduced tourism to the continent, poaching is on the rise.
Laurie Werner Contributor
|
Forbes
| 20.07.06