"We need a leader who prioritizes the future of humanity over rubbing elbows with millionaires and billionaires."
Sen. Kamala Harris (D-Calif.), a 2020 presidential candidate, speaks during a news conference with fellow Democrats at the U.S. Capitol October 25, 2017 in Washington, D.C. (Photo by Chip Somodevilla/Getty Images)
In the space of 24 hours, Sen. Kamala Harris, a California Democrat running for the party's 2020 presidential nomination, made clear that when forced to choose between the interests of the donor class or progressives, she'd choose the former.
On Sunday night, as Bloomberg reported, Harris attended a big money fundraiser in the Hamptons, telling the superrich attendees "I believe in capitalism" and that she wasn't "comfortable" with a comprehensive Medicare for All plan.
Bloomberg's reporters set the scene:
Teslas and Maseratis lined the street as Kamala Harris greeted guests sipping drinks from plastic cups with her name on them and eating cinnamon sugar donuts from Dreesen's at a fund-raiser hosted by movie executive Jamie Patricof and his wife Kelly as the summer of Democratic fund-raisers rolled on in East Hampton.
The next day, the Harris campaign told CNN Harris would not attend the network's September 4 climate forum, citing previous commitments—big dollar California fundraisers....
America is the first country to ever elect a Mad King, and the way things are going, we may be dumb enough to do it twice
Illustration by Victor Juhasz for Rolling Stone
The court has made it harder for Americans to forge a sensible political solution to a horrific national problem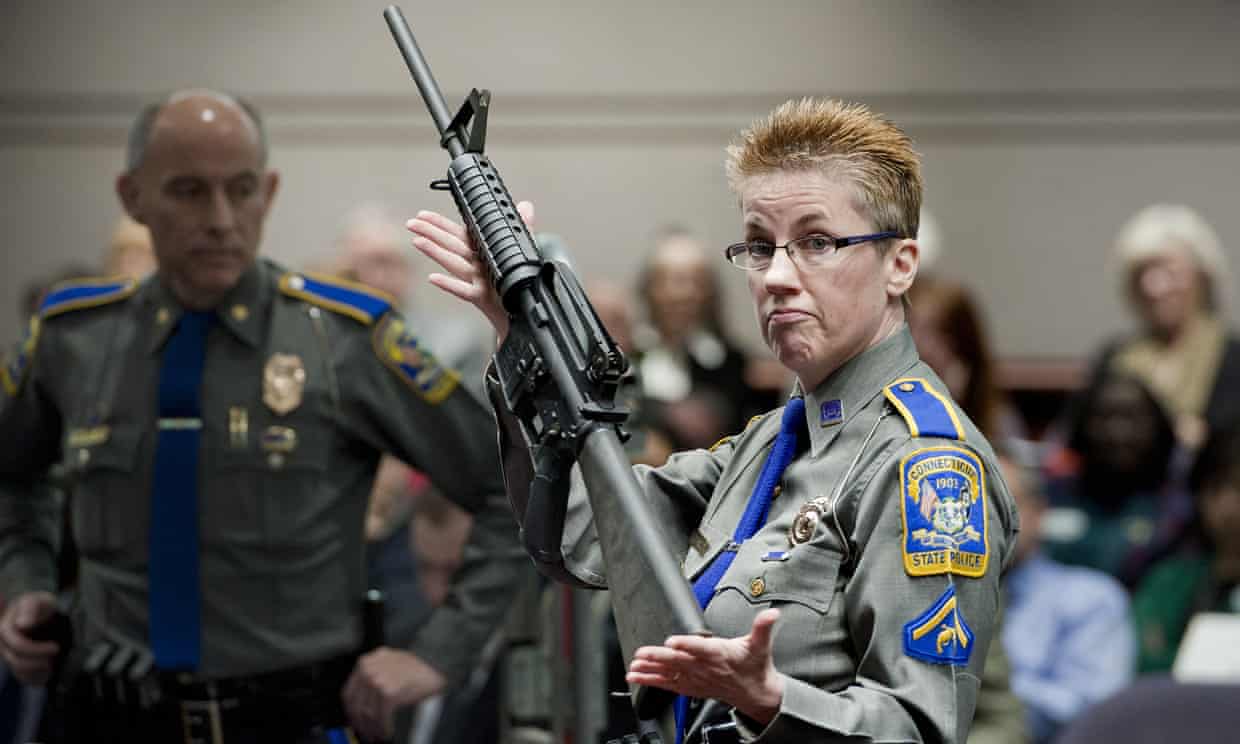 A Connecticut state police officer holds up an AR-15 rifle during a state legislative hearing on gun laws. Photograph: Jessica Hill/AP
....From 1791 until 2008, the supreme court refused to touch gun-control laws. True, the second amendment spoke of a right to bear arms, but it did so in conditional fashion: "A well-regulated Militia, being necessary to the security of a free state, the right of the people to keep and bear arms, shall not be infringed." The roundabout formulation was striking: the constitution does not limit other rights – such as freedom of speech – to any particular purpose or function.
Attentive to this language, the supreme court long interpreted the second amendment as protecting a collective right to participate in a militia. In 1939, the court unanimously upheld a congressional ban on sawed-off shotguns, arguing such weapons lack "any reasonable relation to the preservation or efficiency of a well-regulated militia."
All that changed in 2008 with the court's 5-4 decision in District of Columbia v Heller. In striking down a Washington DC ban on handguns in the home, the court's conservative majority held for the first time that the second amendment "protects an individual right to possess a firearm unconnected with service in a militia."
Relying on an "originalist" reading of the constitution, Justice Scalia insisted the supreme court had essentially misread the Second Amendment for 200 years....
A lawsuit on behalf of 55,000 detainees describes 'horrific conditions' in US facilities
Members of criminal justice, disability rights, and immigration organizations announce a class-action lawsuit filed on behalf of thousands of people in Ice detention centers, outside the Royal Federal courthouse in Los Angeles on Monday. Photograph: Damian Dovarganes/AP
Presidential hopeful Julián and Texas congressman Joaquin stand up with one voice against president's anti-immigration policies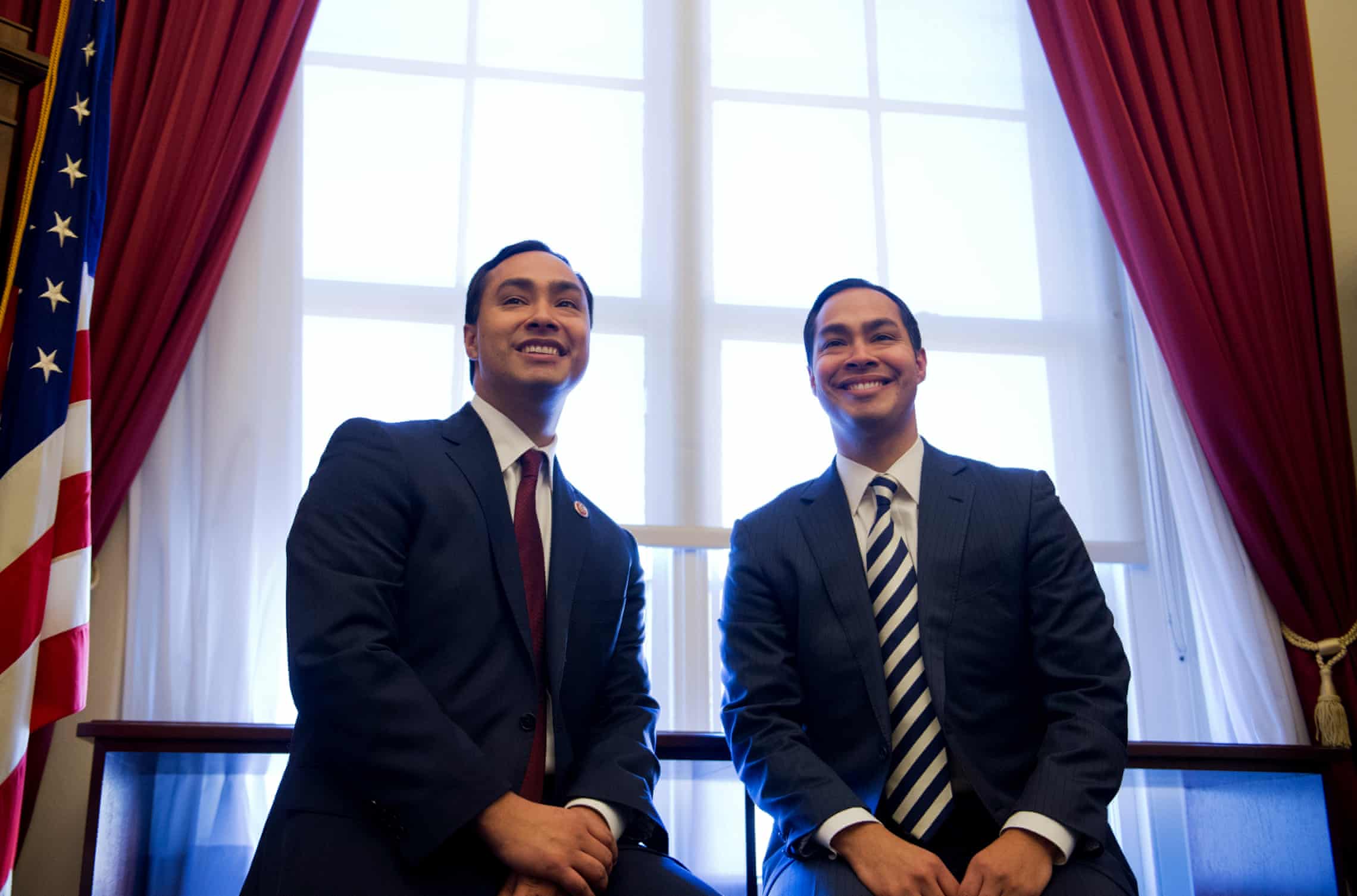 Joaquin, left, with his brother Julián, on the day the 113th Congress was sworn in. Photograph: Tom Williams/CQ-Roll Call