"Trump Heights is such a great name for the colony built on theft, since Trump's whole life has been about being wealthy and powerful enough to escape the consequences of his crimes."
Netanyahu gives a speech before the newly-unveiled sign for the "Trump Heights" settlement in the occupied Golan Heights. (Photo: Jalaa Marey/AFP/Getty Images)
A depressing picture of global power generation has coal still firmly on top. And in a vicious cycle, the very heatwaves and winter freezes high carbon emissions cause seem to be increasing them
The world's largest sovereign wealth fund is preparing to leave fossil fuels behind. Last week, Norway's parliament confirmed by unanimous vote that its $1tn sovereign wealth fund would dump $13bn of fossil fuel investments – and start investing billions in renewables.
The move is designed to protect Norway's state-owned investment fund from the decline in fossil fuels that will be vital if full-blown climate catastrophe is to be averted.
But fossil fuels are by no means in terminal decline, according to a recent review of the global energy industry. BP's annual energy review revealed only days before the Norwegian vote that carbon emissions rose at the fastest rate in almost a decade last year.
The figures revealed that the unexpected spike was caused by a growing appetite for energy, that was being met by fossil fuels. And the biggest offender in climate terms is coal.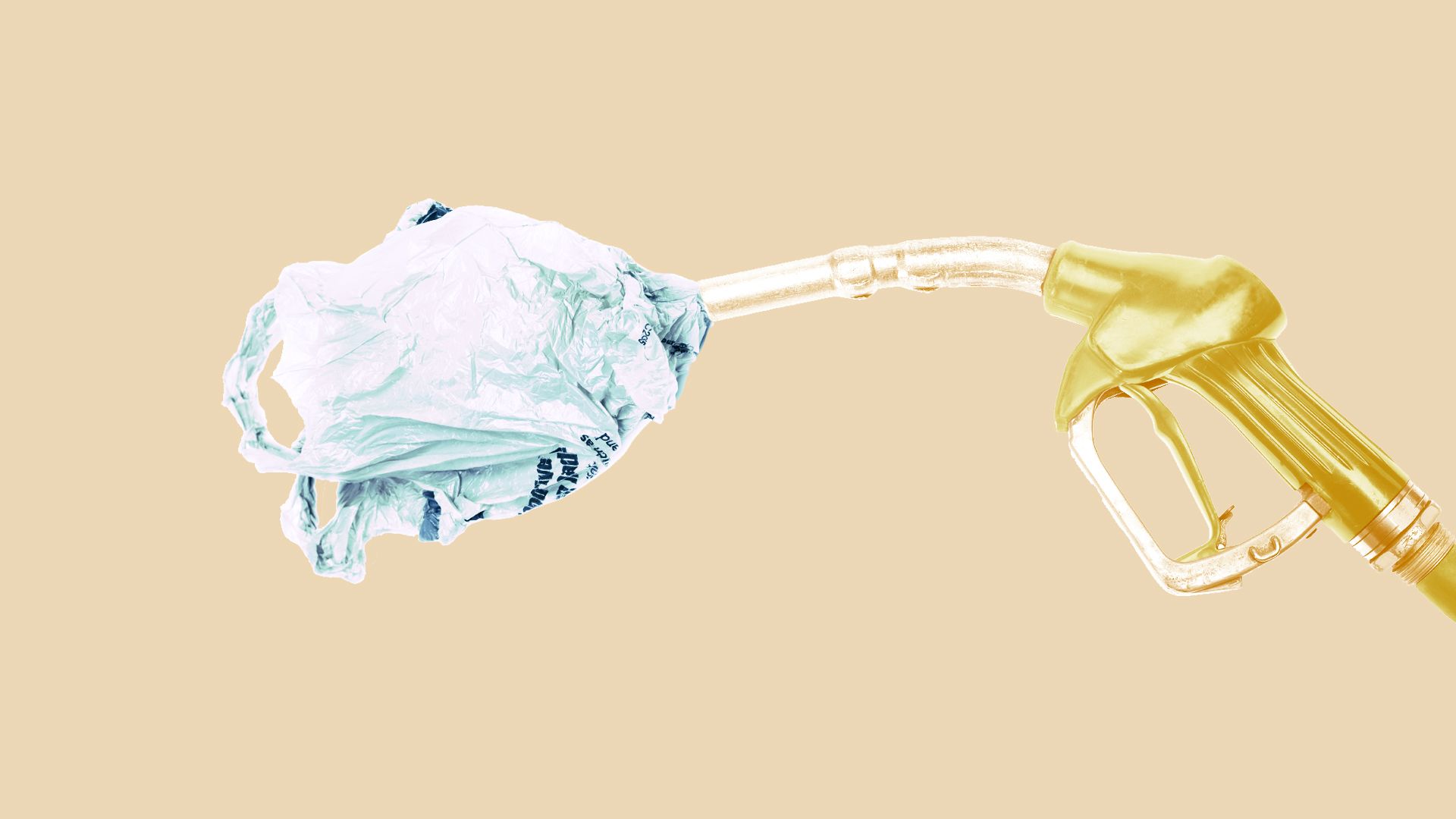 Illustration: Rebecca Zisser/Axios
DRIVING THE NEWS: Last week, ExxonMobil and Saudi Arabia-based SABIC got final approval to build in Texas what will be one of the world's largest facilities processing ethane — the single largest type of feedstock in North America for petrochemicals used in plastics.
Saudi Crown Prince Mohammed bin Salman ahead of the Organization of Islamic Cooperation's Islamic Summit in Mecca, Saudi Arabia, on June 1, 2019. Photo: Amr Nabil/AP
IN 2011, as Arab Spring protests swept across the Middle East, demonstrations also kicked off in Saudi Arabia's oil-rich Eastern Province. Members of the kingdom's repressed Shiite minority took to the streets, calling for equal rights and a fairer distribution of oil revenues. The protesters included a group of around 30 kids on bicycles. As a video released last week by CNN shows, those children were led by a smiling 10-year-old in flip-flops named Murtaja Qureiris.
"The people demand human rights!" the young boy can be seen shouting through a megaphone.
Here's the problem: Demanding human rights in Saudi Arabia lands you in prison. Even if you're a kid.
Three years later, in September 2014, 13-year-old Murtaja was arrested while on his way to neighboring Bahrain with his family.
"At the time," reports CNN, "he was considered by lawyers and activists to be the youngest known political prisoner in Saudi Arabia.
Over the past four years, say human rights groups, this teenager has been subjected to torture and intimidation, as well as a spell in solitary confinement. He has been denied access to a lawyer while interrogators try to get him to confess to the trumped-up charges against him. These include "participating in anti-government protests, attending the funeral of his brother Ali Qureiris who was killed in a protest in 2011, joining a 'terrorist organization,' throwing Molotov cocktails at a police station, and firing at security forces," according to Amnesty International.
Last week, we learned that Saudi prosecutors are seeking the death penalty for 18-year-old Murtaja, who is being tried in an anti-terror court. CNN reports that the prosecutors want to "impose the harshest form of the death penalty, which may include crucifixion or dismemberment after execution."
'The question now is whether placing the equivalent of land mines in a foreign power network is the right way to deter Russia'
The New York Times is reporting that the United States is cyber attacking Russia's electric power grid and other targets—and that President Donald Trump is being kept out of the loop.
"The American strategy has shifted more toward offense, officials say, with the placement of potentially crippling malware inside the Russian system at a depth and with an aggressiveness that had never been tried before."
Trump has not been briefed on the operation because of "the possibility that he might countermand it or discuss it with foreign officials."
The U.S. defeat in Vietnam caused a cataclysmic shift in its strategy of warfare, which today has morphed into hybrid warfare. To avoid another embarrassing defeat, the United States would need to win over hearts and minds. Blowing people to bits would not be enough. This strategy combines "conventional" warfare—namely military force—with "unconventional" warfare—such as covert campaigns to destabilize the economy of targeted nations; misinformation campaigns that spread fake news and pave the way for intervention; and violent attacks taking the form of targeted assassinations, road blockades, and the incitement of violence.
The result of these hybrid wars is seen clearly today as a series of right-wing governments sweeps across Latin America. Venezuela, however—which borders both Jair Bolsonaro's Brazil and Iv?n Duque's Colombia—has remained a sharp thorn in the side of U.S. imperialism and, consequently, at the center of U.S.-led hybrid wars. It is the domino that will not fall.
The unconventional war waged against Venezuela and its neighbors is a war that seeks to win over the hearts and minds of the people, convincing them to voluntarily (and often enthusiastically) align with the interests of global capital at their own expense....