A born internationalist, Blinken will seek to soothe the frayed nerves of western allies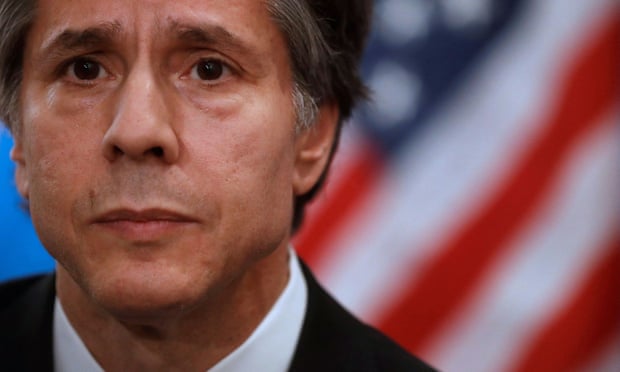 Antony Blinken, talking about refugees, told a Sesame Street character we 'all have something to learn and gain from one another'. Photograph: Christian Hartmann/Reuters
Powell has made a raft of incorrect claims, including that Georgia's voting software was created at the behest of late Venezuelan president Hugo Chavez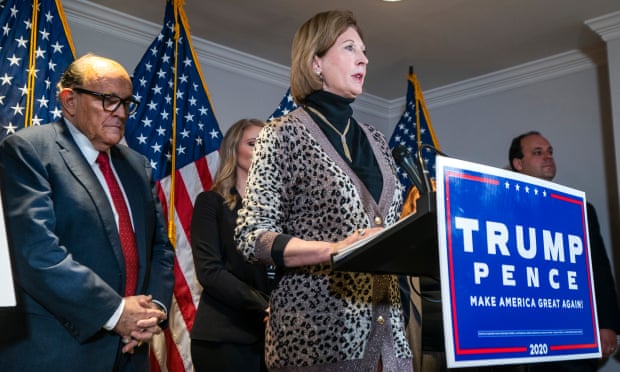 Attorney Sidney Powell (C), speaks alongside Trump lawyer and former mayor of New York City Rudy Giuliani at the Republican National Committee headquarters in Washington, DC. Photograph: Jim Lo Scalzo/EPA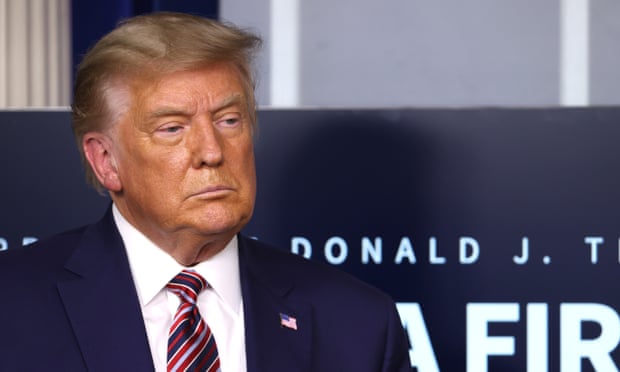 'Trump will lose because there's no evidence of fraud. But the integrity of thousands of people responsible for maintaining American democracy is being tested as never before.' Photograph: Tasos Katopodis/Getty Images
Most elected Republicans are refusing to stand up to Trump. Their cowardice is one of the worst betrayals of public trust in the history of our republic
State has alarming Covid positivity rate of almost 60% and governor's hands-off policy, including being the only state without a mask mandate, is having dire consequences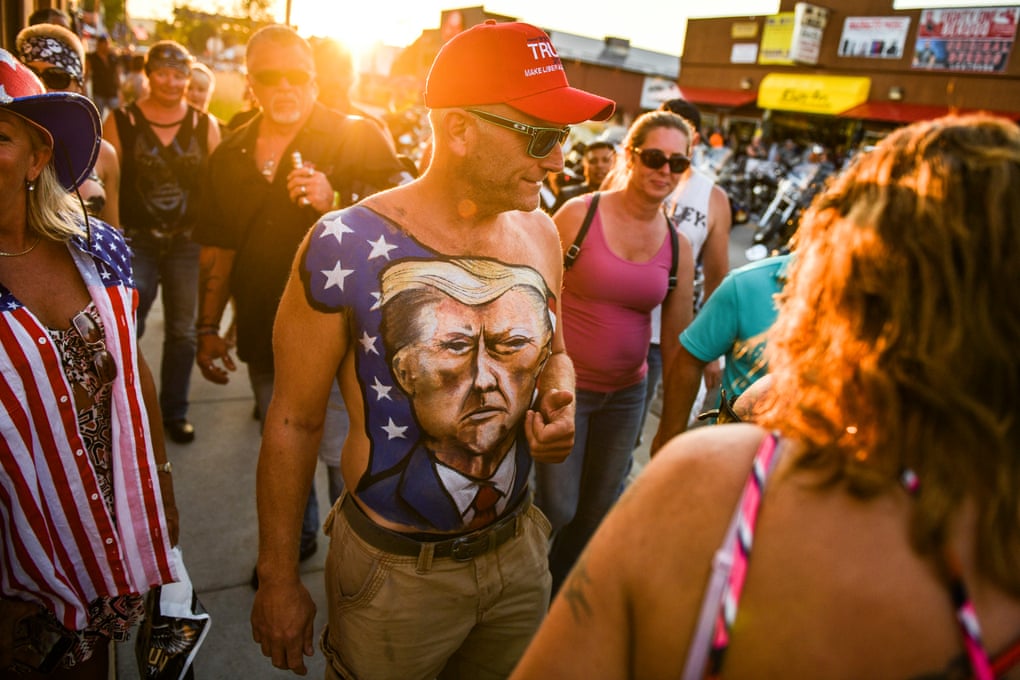 Johne Riley shows off his chest painted with a portrait of Donald Trump during the 80th annual Sturgis motorcycle rally on 7 August 2020 in Sturgis, South Dakota, which usually attracts around 500,000 people. Photograph: Michael Ciaglo/Getty Images
Talli Nauman in Rapid City, South Dakota
|
The Guardian
| 20.11.23
Polls suggest Americans are exhausted after months of restrictions, so we asked experts for advice on how to convince loved ones to stay safe ahead of the holidays
....While the US contends with a huge surge in cases and record hospitalizations, federal inaction has forced local officials to adopt their own rules and messaging, creating a patchwork of confusing regulations that differ across the country, and are constantly changing. Polls suggest Americans are exhausted.
The Guardian talked to experts in psychology, public health and communications to get advice on how to convince their weary or misinformed loved ones to stay safe as we head into a deadly holiday season. The interviews have been edited and condensed for clarity....
Raymond Deskins charged after breathing forcefully over two women during altercation outside Trump golf club in Virginia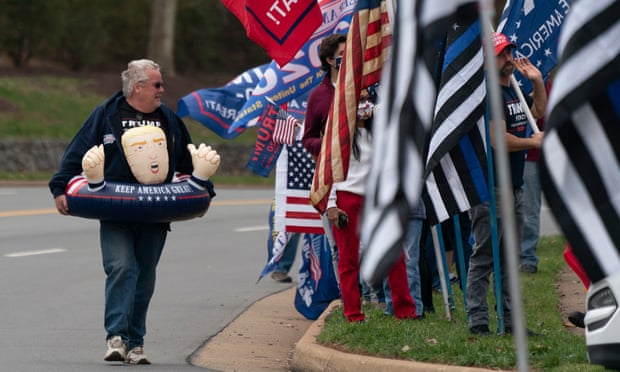 Raymond Deskins wears an inflatable toy supporting Donald Trump at a protest outside Trump National Golf Club, in Sterling, Virginia, on Saturday. Photograph: Chris Kleponis/EPA
A man seen forcefully exhaling on two women outside Donald Trump's Virginia golf course has been charged with assault.
Raymond Deskins, 61, was charged with misdemeanor assault after a private citizen obtained a warrant through a county magistrate, the Loudoun county sheriff's office said on Sunday. Deskins did not immediately return a request for comment.
Video widely shared on social media shows Deskins blowing air on two unidentified women after one of them asks him to get away and points out that he's not wearing a mask amid the worsening coronavirus pandemic.
"That's assault" one of the women said afterwards.
"I breathed on you," Deskins replied....